WE ARE MILITARY SHRINK WRAP EXPERTS!
NO JOB TOO LARGE FOR THE SHRINK WRAP PROS
MILITARY SHRINK WRAPPING SOLUTIONS
Shrink Wrap Pros has completed work for various branches of the US Armed Forces, Department of Defense (DOD) Contractors and private companies working with the military. Shrink Wrap Pros are the national experts in installing quality shrink wrap covers. We can shrink wrap any item for any need. Whether you need to cover or conceal something, protect it from dirt, or protect it from Mother Nature during storage or transport, we can meet your needs.
Shrink wrapping military items brings a whole other type of attention and responsibility to hand. Some military items are machines of war ready to be put into action to aid our service men and women. A scratch to its camouflage or damage of any kind could create delays in its delivery. This would be unacceptable. Other items are sophisticated computer driven machines where any breech of the plastic can damage hundreds of thousands of dollars in equipment. And, yet other items are deemed secret or sensitive and must be handled accordingly.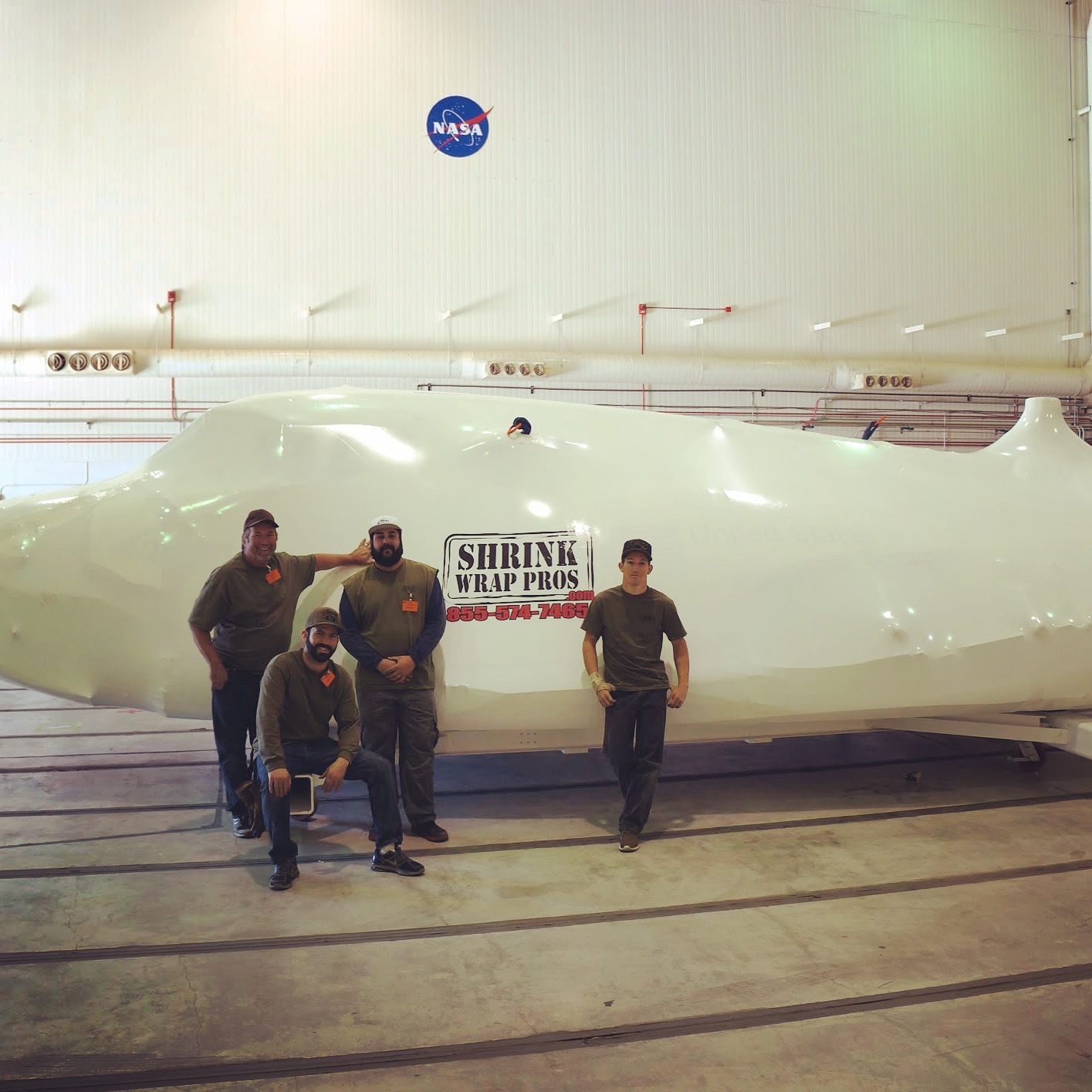 TRUSTED BY:

Shrink Wrap Pros has been shrink wrapping planes and other military equipment for well over 20 years. Our knowledge and experience has been vital in our ability to wrap all components of military devices; we focus not just on the exterior of the equipment, but also attend to internal parts like computer components and electronics. Our familiarity in this industry has led to proven results with military equipment of all sizes.
The elements can do a lot of damage to military equipment parts and components, therefore all military wraps feature our top of the line Shrink Wrap Material
Not only does Shrink Wrap Pros protect the exterior of military equipment, it also attends to internal parts like computer components, electronics, or ferrous metals
At Shrink Wrap Pros, we are proficient at connecting and shaping multiple pieces of plastic to properly mold the plastic tight to the military equipment
CLIENT REVIEWS
READ WHY WE ARE BEST IN THE INDUSTRY
Shrink Wrapping our Construction Project allowed us to work through the inclement weather. All the subs worked on our job because it was dry.
GREAT SERVICE. FRIENDLY EMPLOYEES. PROMPT SCHEDULING. FAST INSTALL. I would recommend to any and all who are thinking about this to do it…!
The men that came out to wrap our boat before it shipped across the country were very professional! The trip across the country was not smooth weather-wise with high winds and rain. But it arrived safe and in GREAT shape! We highly recommend them
The jobsite looked 100% better to the neighbors…no more shredded blue tarps!
OUR NUMBERS
WE HAVE EXPERIENCE
Shrink Wrap Pros is a mobile, Southern California-based Shrink Wrap service. With a dedicated and experienced staff, Shrink Wrap Pros can wrap anything — no matter how large or small. 
From construction containment, open construction, aerospace, corrosion control system and anti-corrosion protection, to movie sets, props, and freight protection — we will protect your valuable assets against the wear and tear of the elements during transportation and storage. We use the highest quality materials with our prompt and professional service.